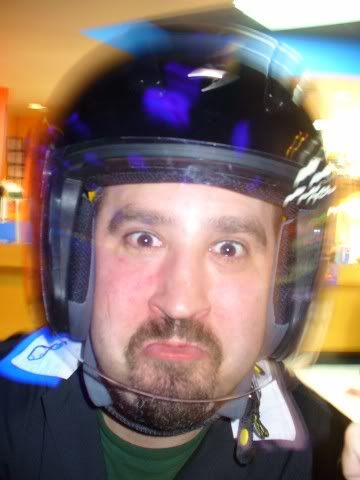 The other night I was talking to
Mac
about people I used to know that I hadn't stayed in touch with, and I decided to Google a couple of my old friends and roommates from college, and guess what I found? I found out that my old roommate from Carnegie Mellon University,
Josh Schachter
, is the creator of
del.icio.us
, creator of
geoURL
and co-creator of
Memepool
and his share of the buyout of del.icio.us by Yahoo! was apparently $15 million*! Whah?! Why didn't I stay in touch with him?! What kind of idiot am I?! Well, I'm the idiot who said,
"I'll have the plate of vomit."
Now I think I am going to go curl up in a little ball in the corner and shoot myself. Awlsome.
*When I was going to school with Josh, I always knew he would end up striking it rich.