New York, New York / It's a helluva' town / Ya' know the Bronx is up / And I'm Brooklyn down!
So's I was up in da' big city, da' rotten apple, last weekend fer the test screening fer me brudder's first feature film,
The Kingdom of Silence
, a.k.a.
The Cool Season
, a.k.a.
Summer in Siam
, a.k.a.
Elephant Becomes Foreigner
. Personally, I think he should call it
Menage-a-Thai
but that might sound too much like a porno flick. Anywho, the movie was excellent. It just needs a little tightening up and I think it will be ready for Sundance. I won't plot spoil, but I will say this, the movie reminded me so much of real life that I nearly started bawling at the end.
Ellen Burstyn
looks just like my mom in the movie, down to the haircut, and acts just like her as well. It's almost scary.
Joseph Sommers
, who plays my dad in the movie, didn't really look or act a whole lot like my dad, he was more of goofy comic relief for a pretty heavy movie. Wait, my dad
is
goofy comic relief. We also went to the
2nd Avenue Deli
,
the Takashi Murakami exhibit at the Japan Society
which was amazing,
the International Center of Photography
where my dad noted owning several of the photo books in
The Open Book
exhibit, the
Cezanne and Pisarro
exhibit at the Museum of Modern Art, the
Lee Friedlander
exhibit at MoMA, the
Bathing Ape
store in SOHO,
Kidrobot
, brunch at the
Williamsburg Cafe
, and breakfast at
Cafeteria
which for some reason does not have its own website. It was a whirlwind tour of food and art, two of my favorite things. I also got to see tons of grafitti in Williamsburg, which must be where Neckface lives, because there was so much Neckface grafitti in Williamsburg it made me almost shit my pants. Okay, maybe that was from all of the food and walking and the fact that there are no public toilets in New York. Anyway, here are some pictures from the trip: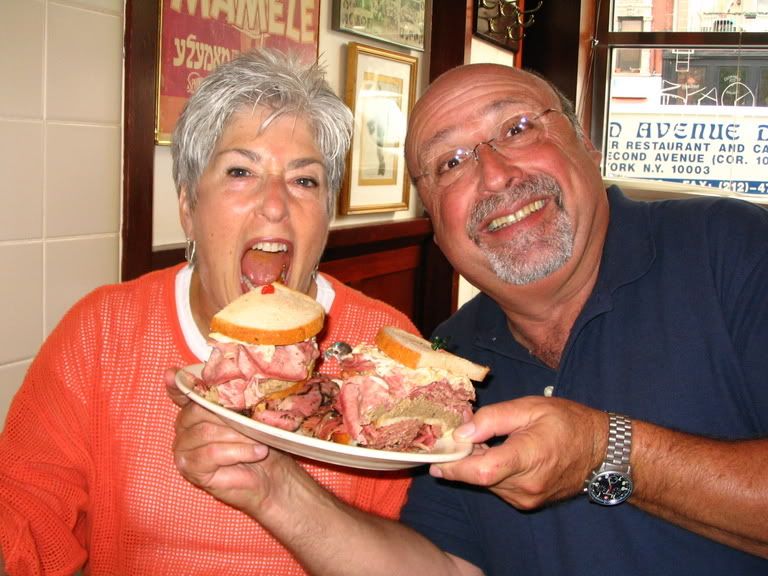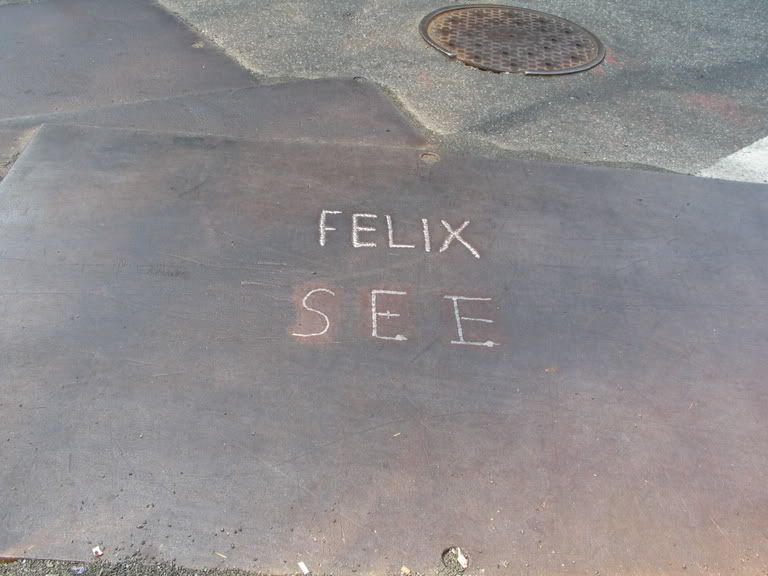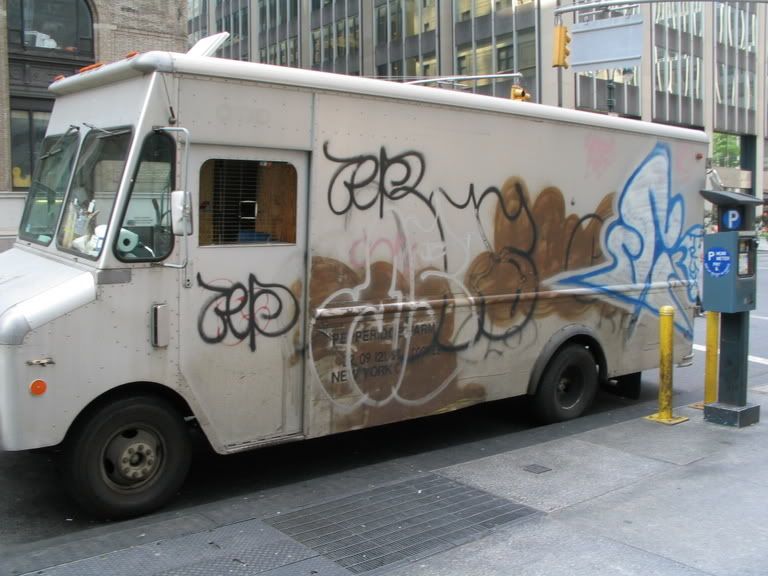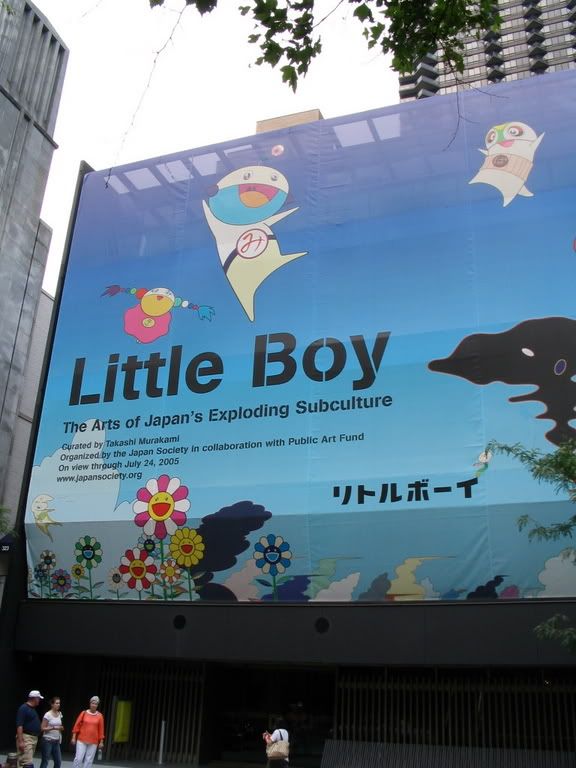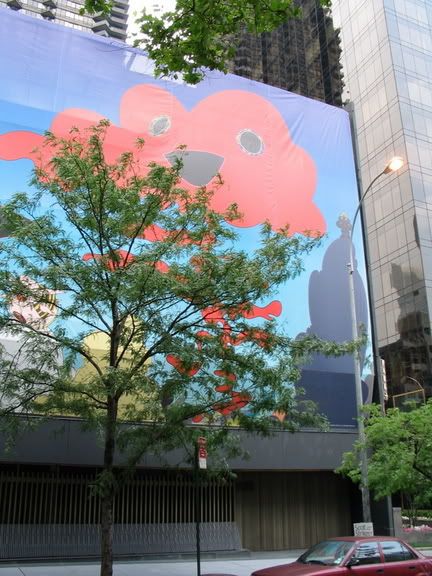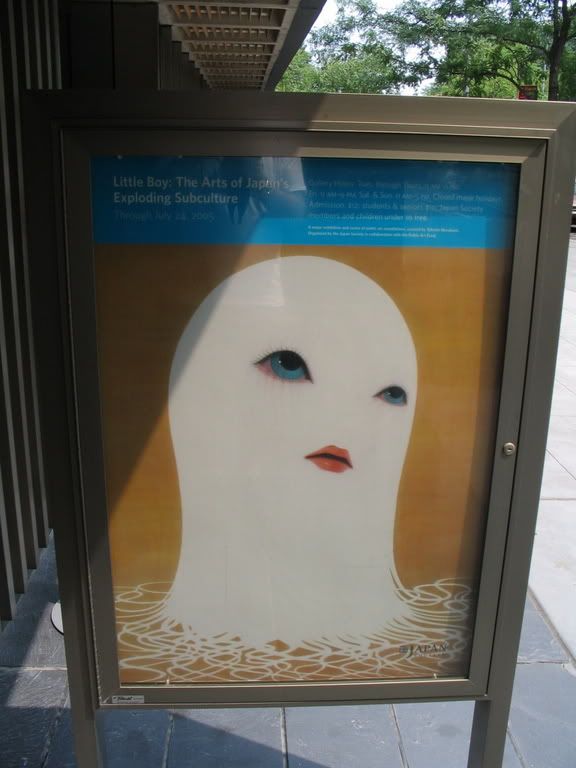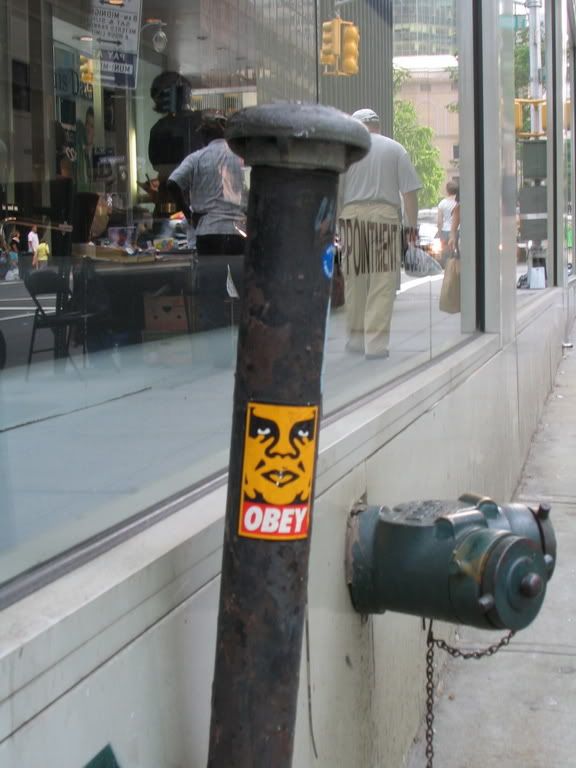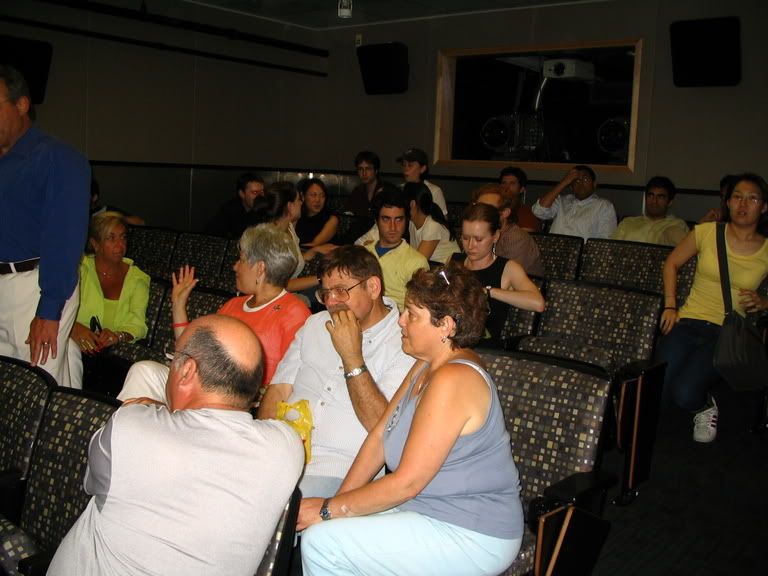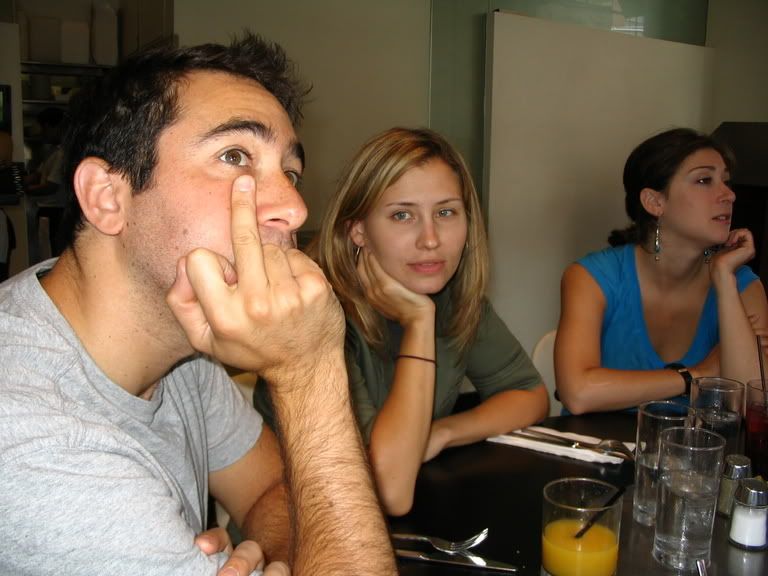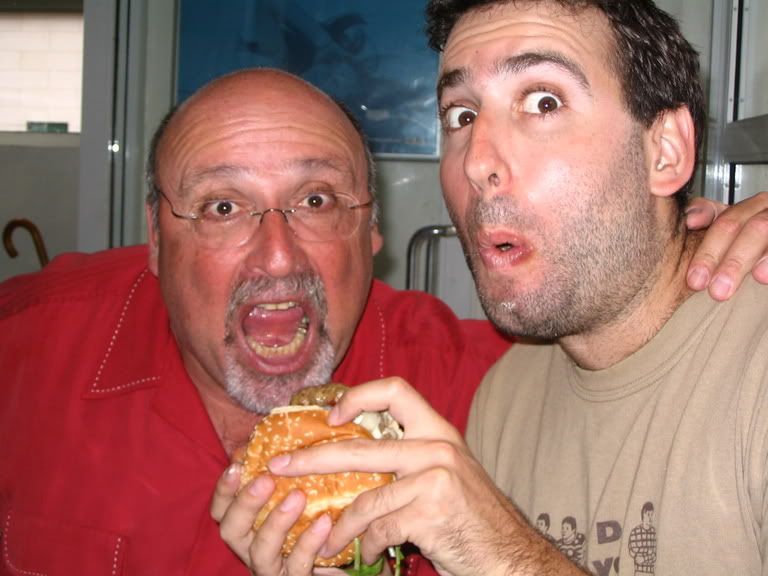 I have more, but they are on my dad's digital camera and he hasn't put them up on the interweb yet. Also, check out
Music Hurts
,
"A quarterly digital music magazine for now - all things from an event, to TV and radio, to print media in the future - Music Hurts is here to lay bare the truth that an online music title can be beautiful and challenging; can get involved from unexpected angles; can get to grips with the look as much as the sound of music."
They sent me an e-mail, so I had to plug 'em. Also, on the recomendation of my cuz' Scott, check out
Royal Groove
to listen to and download the funkiest of all the funky jazz-funk that you can get your groove on to. And lastly, if you are going to be in New York between July and September and you are, like me, a huge fan of Anime, check out the
Anime!!
exhibit at the MoMA, with films being shown around the clock.