Like I said in my last post, it's starting to get cold out there. And one of my favorite pieces of fall/winter wear is the Navy pea coat. The pea coats origins date back to at least the 1720's, and my favorite pea coat comes from one of the originators of all things military fashion,
Alpha Industries
.
Their Navy peacoat comes in
several styles and colors
, but I prefer mine in navy blue and in the
Ahoy Pea Coat
style (pictured above). With a 100% wool shell and polyester satin lining and fill, this coat will keep you nice and toasty and dry in the coming chilly months ahead. Alpha Industries also features the less expensive
USN Pea Coat
and the very affordable
Captain Pea Coat
.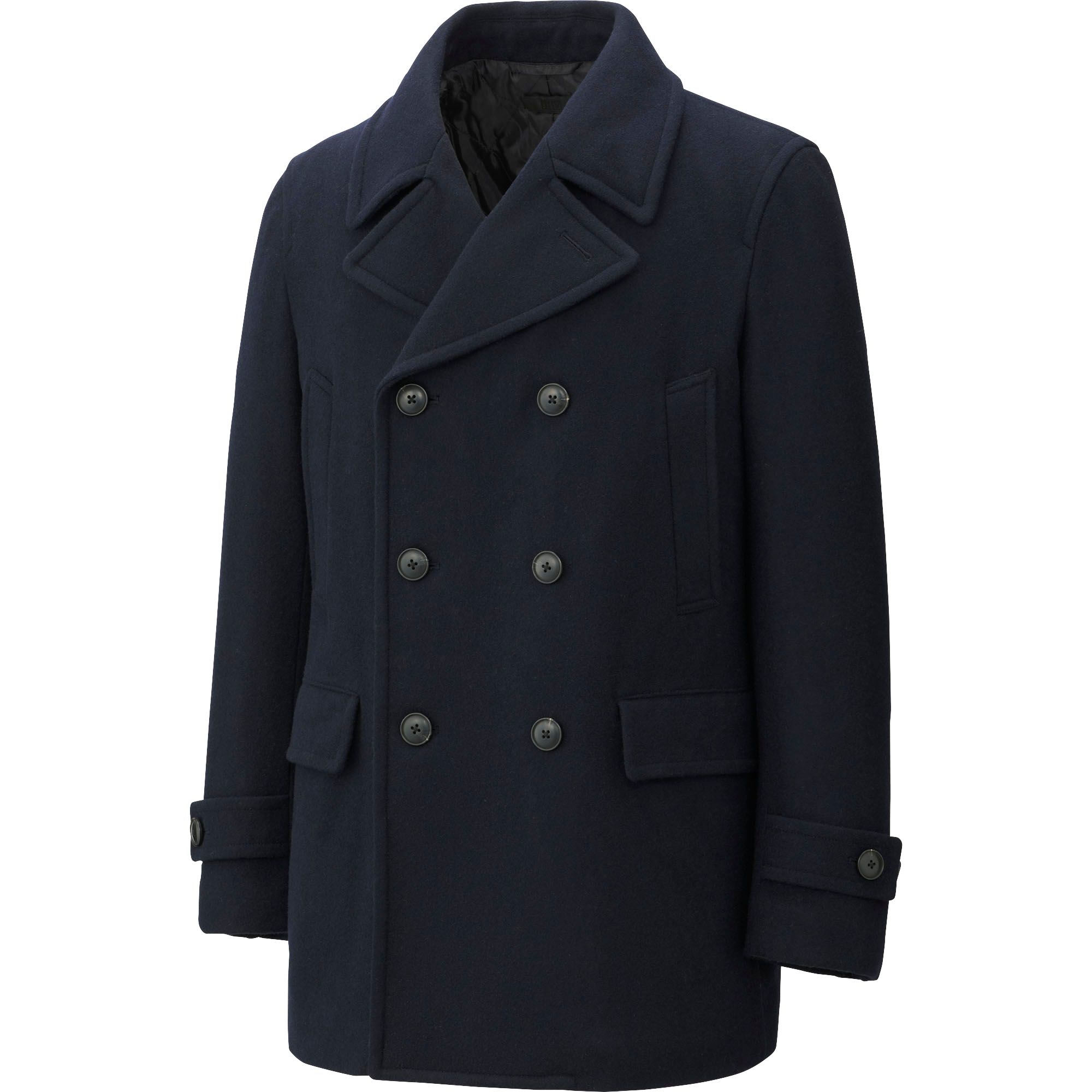 You can also get a nice looking, middle-of-the-road
pea coat from Uniqlo
, that won't be quite as nice as the Alpha Industries varieties, but will still probably do you good for a fall a two. It's a wool-poly-nylon blend, to make it lighter, but that reduction in weight will probably also result in a reduction in warmth, so this coat might not make it as winter wear.
If you are looking for an even less expensive (and probably not nearly as well constructed) pea coat,
Old Navy
has you covered. It is Old Navy, so the quality and details can't be compared to that of Alpha Industries, and it probably isn't even as sturdy as the Uniqlo coat, but it looks decent for the price!